About Us
Over 21 years in the Austin Area
Experience and Expertise Set Us Apart
Letter from the President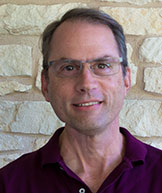 Lone Star Technologies establishes and maintains long–term relationships providing a level of understanding and commitment increasingly difficult to find in the industry.
We've grown with our clients, developing their web sites, hosting, providing promotional recommendations, and developing custom applications. We learn about their business: what they do, how they work, how they generate profit, and how they maintain their products and services. We take the time to offer recommendations reviewing the benefits to the firm and it's clients: how the company can get a marketing edge, how they can save money utilizing the web, or provide a better product or service using the web. We review their internet performance to see if their strategy is meeting their goals or could be "tweaked" to provide an additional benefit.
We respect and appreciate our clients. We recognize that our clients' continued success ensures our success!
If you need service, you will talk to professionals. Our staff is extremely capable. And, you can always ask for me, the owner.
It's the personal touch that matters.
Very Truly Yours,
Ken Biggs
President
Lone Star Internet, Inc.
Why We're Different
Your online project in the hands of the Lone Star development team will be treated with the same urgency, care and importance that you and your corporation apply. We make a point of going through the education process to help our clients understand the tremendous marketing potential of internet commerce as well as smart strategies for achieving optimal results. When you call for support, you will always talk directly to experienced and qualified personnel.